Team Celiac Runners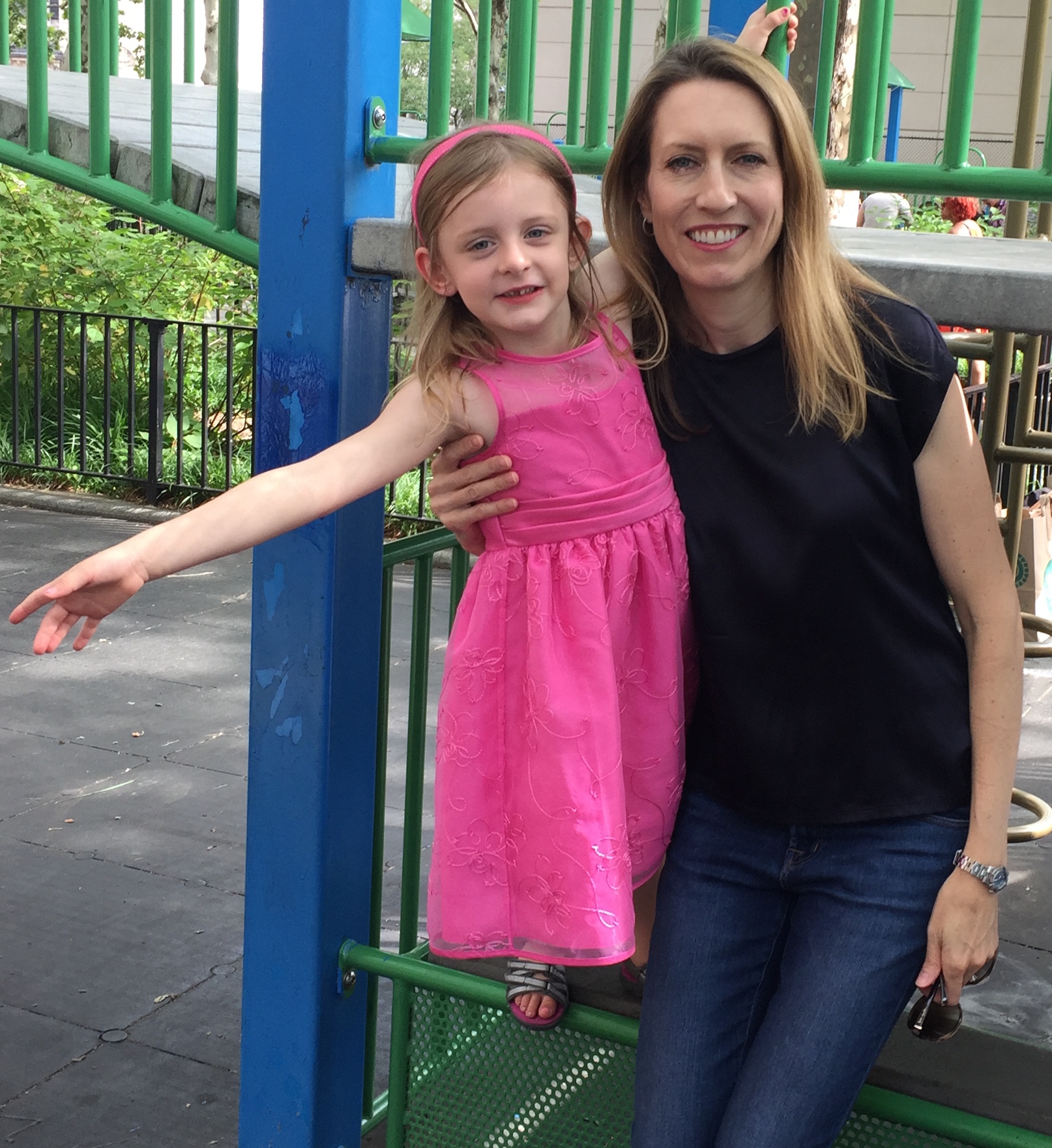 Debbie Bemis
I'm participating in the TCS New York City Marathon as a member of Team Celiac to raise as much money as I can to help fund the Celiac Disease Center at Columbia University's ongoing research program!
Meet Giana – the only person able to get me to dust off my running shoes and end my 10-year marathon hiatus. Friends and family know that Giana, or GiGi as we often call her, has suffered from extreme pain in her feet, knees and hands for most of her 5 years. She has not gone a week without pain since we noticed her severe discomfort around 10 months old, and gets pain attacks at least 3 days/week, sometimes more. After 4 years of seeing many doctors, having many tests and getting no answers, we found a doctor who is nothing short of genius that suspected celiac disease. With another stroke of luck – really the help of dear friends – we saw Dr. Rizkalla-Reilly, at the Celiac Disease Center at Columbia University. We can't say enough good things about Dr. Reilly – I mean who hands a child a sharpie when she timidly enters the endoscopy suite and says "Come help me decorate my gown!" referring to her blue paper surgical scrubs?! Under the care of Dr. Reilly and Dr. Anne Lee (the most informed person on the planet about gluten-free food) we have seen Giana turn into a new child over the past 10 months—full of energy, full of color and now GROWING! While she still has pain, we think it is improving as her body heals.
AWARENESS is key! Celiac disease can literally lead to starvation because it causes your own body to attack the lining of your small intestines, preventing nutrient absorption. But, as in Gigi's case, celiac disease doesn't always present itself with classical symptoms. Apparently, the average time to diagnosis is 9 years! Weird to think that we may be lucky to have had it take only 4 years to get to this point!
Researchers are getting closer to discovering new options for patients with celiac, and the Celiac Disease Center is leading the way! Giana talks about the day that she can just eat anything again without fear of getting sick and be a normal kid in the classroom. I hope that day is right around the corner.
We are extremely thankful for the Celiac Disease Center at Columbia University! It is one of only a few centers in the United States that provides comprehensive medical care and nutritional counseling for children and adults with celiac disease.
SO, this is who and what I am running for this year. Please consider contributing to Team Celiac and help the Celiac Disease Center reach its goals of excellence in patient care, increasing awareness and conducting cutting-edge research for a cure! And, send a little luck my way as I try to convince these old legs that they can do it once again…
Fundraising Goal: $25.00Fundraising Total: $4.074