Team Celiac Runners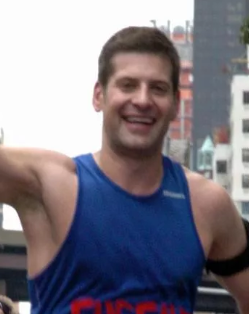 Eugene Agichtein
Hello, I am running for team Celiac to raise awareness of Celiac Disease. Three years ago, my daughter was diagnosed with Celiac. For many years prior, she had numerous health problems, including stomach aches, nausia, weight loss, slow growth and many other issues that we now know are common with Celiac patients. After diagnosis, on […]
Hello,
I am running for team Celiac to raise awareness of Celiac Disease. Three years ago, my daughter was diagnosed with Celiac. For many years prior, she had numerous health problems, including stomach aches, nausia, weight loss, slow growth and many other issues that we now know are common with Celiac patients. After diagnosis, on a strictly Gluten Free diet as this is the only current treatment for Celiac, my daughter has grown and is healthy again. However, avoiding gluten completely is nearly impossible as even the smallest amount (20ppm, less than a crumb) can cause reactions that last for weeks. Centers like the Columbia Celiac Disease Center have been critical in providing medical and educational support, resources, and outreach activities, to help my daughter and family thrive. They are actively involved in research to find treatment for Celiac Disease to help protect against accidental exposure and help the healing process. I am excited to raise money to support these efforts, and to let more people know about this serious illness.
On a more personal note, I am a proud Columbia alum (MS, PhD'2005), and thrilled to help. I am super excited to be running the NYC Marathon – its one of my favorite races, and running for such a good cause makes it even more fun.
Thank you for your support!
Eugene
Fundraising Goal: $3600Fundraising Total: $673