Team Celiac Runners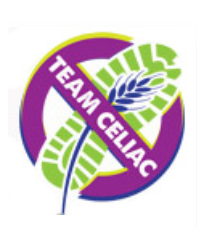 Fredrick Jackson
My run in the upcoming NYC Marathon on November 3rd has an additional purpose this time around. 4 1/2 years ago, my youngest grandson, Pierce was suddenly very ill. He was only a little over one year old at the time. The physicians struggled with a diagnosis and settled on a virus as being the […]
My run in the upcoming NYC Marathon on November 3rd has an additional purpose this time around. 4 1/2 years ago, my youngest grandson, Pierce was suddenly very ill. He was only a little over one year old at the time.
The physicians struggled with a diagnosis and settled on a virus as being the culprit for his nausea, plummeting weight loss, and inability to gain nourishment. The prescribed treatment was not effective and my daughter actually came up with the proper diagnosis for his illness. After a weeks' stay in the hospital and with the help of a feeding tube he was back on the way to being a healthy little boy . He's 5 now ,his family is totally gluten free, and he's the picture of health. I am running to honor Pierce by raising funds for continued research about Celiac, it's symptoms and consequences. Help me help others with a kind donation to The Celiac Disease Center at Columbia University.
Team Celiac is dedicated to improving the lives of individuals with gluten-related disorders through research, which leads to increased diagnosis, expert treatment, development of therapies and, eventually, a cure for those with the disease as well as prevention of the disease in future generations. All major goals of the Center! Team Celiac is a major community fundraising program for the Celiac Disease Center at Columbia University. All funds raised from Team Celiac Teammates and Friends go directly toward the Center's research program. In 2018, Team Celiac raised more than $314,000!
Fundraising Goal: $2500Fundraising Total: $725