Team Celiac Runners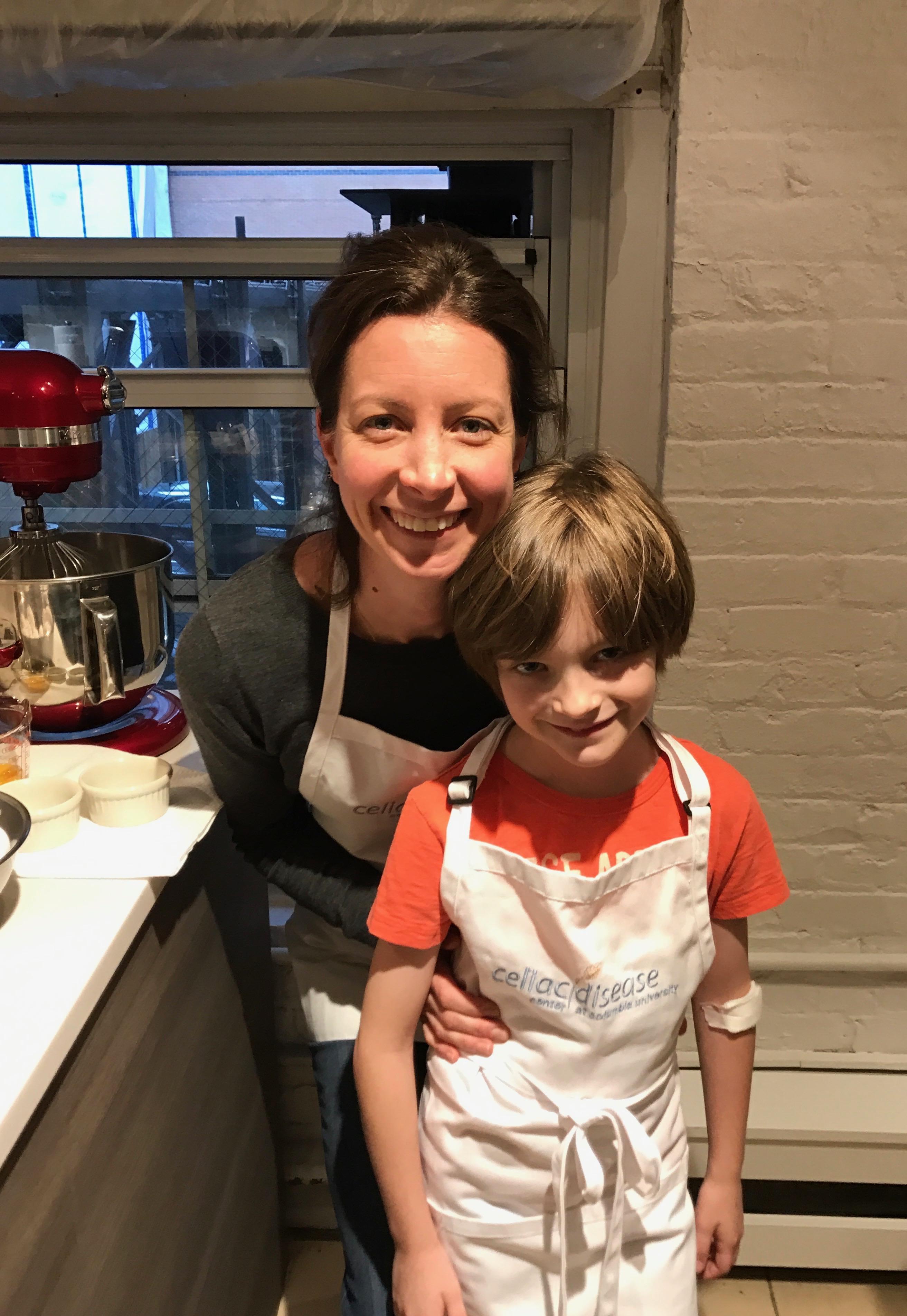 Julianna LeMieux
I'm participating in the TCS New York City Marathon as a member of Team Celiac to raise as much money as I can to help fund the Celiac Disease Center at Columbia University's ongoing research program!
My son, Gabriel, was three years old when he was diagnosed with celiac disease. He was a very sick and very unhappy little boy and it was the team at the Celiac Disease Center at Columbia University that helped him become the healthy and active 8 year old that he is today.
The care that Gabriel (and everyone in our family) has received from Dr. Rizkalla-Reilly and the entire team at the Center has been unrivaled!  The care goes way beyond doctor visits, too. The events that the Center organizes to create a community and educate us about celiac disease are an important part of their work and have become an important part of our lives. For example, this past spring, Gabriel was invited to an evening of gluten free cooking where he had a great night learning how to make different foods and celebrate gluten free cooking. In addition, we attended a weekend long gluten free family camp this past month, organized by a partnership between the camp and the Celiac Disease Center at Columbia University.
That said, being a child with celiac disease is not easy. Food is at the center of every children's event. From pizza and cupcakes to mac and cheese and cookies. It is inevitable that, at some point during the party or event, Gabriel will be left out – even if he brings his own food. It is just not the same.
In November, I will run for Gabriel and every birthday where he brings his own cupcake, every after-soccer game snack that he cannot have and every pizza party where he has to bring his pizza from home (which is inevitably cold by the time he eats it). I will run for every time his belly hurts and every time that he asks me if his celiac disease will ever go away.
I have been running for years – recreationally – and never long distances. I enjoy signing up for the occasional 10K or half-marathon, but, have never been motivated to train for a marathon. But, this opportunity to run for and with the Celiac Disease Center at Columbia University has changed that.
I am excited to run to raise money to help ensure the future of the Center and its crucial work because I cannot imagine our lives without it!
Any gift you choose to make will help the Center toward its goal of understanding celiac disease through research.  Research leads to increased diagnosis, expert treatment, development of therapies and eventually a cure for those with the disease and prevention of the disease in future generations.  Be generous!!!
Fundraising Goal: $25,000Fundraising Total: $6,430